Calgary Chess Club www.calgarychess.com

The Calgary Chess Club is a non-profit organization that bring together chess players in Calgary and surrounding areas who would like to share their hobby and interest in chess with each other.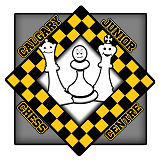 Calgary Junior Chess Centre www.calgaryjuniorchess.com

The Calgary Junior Chess Centre is a non-profit organization dedicated to the promotion of junior chess in Calgary area. The club is open to every juniors from beginner to master. Our goal is to help children and youth become the best chess players possible. We use a combination of group lessons, practice and game analysis.
We are affiliated with the Alberta Chess Association (ACA).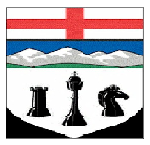 Alberta Chess Association www.albertachess.org
The Alberta Chess Association was incorporated under the Alberta Societies Act in 1973.
We are the official provincial representative of the Chess Federation of Canada and the Chess N' Math Association.
We host all provincial chess championships, including the Alberta Championship (Alberta Closed), Alberta Seniors Championship, Alberta Women's Championship, Alberta Chess Challenge, and Alberta Youth Chess Championship.
We are grateful for the ongoing support we receive from the AGLC and the Government of Alberta.

Tourism Calgary
@TourismCalgary
www.visitcalgary.com

Tourism Calgary
is the official destination marketing organization for Calgary and has positioned the city as a destination of choice for travellers for more than 50 years. A strong advocate for the city's ongoing development, Tourism Calgary works diligently to ensure Calgary is the ultimate host city and welcomes visitors to enjoy its many events, attractions, and shareable experiences year-round.